natalietaylormusic: I've loved this song for a...
1 tag
the world is a vampire
I'm definitely scatterbrained. The older I get, the more scattered it all gets. I feel like I was more articulate when I was like 13, and I think that's partly due to learning how to say something without just flat out saying it. I remember the first time I really noticed lyrics - "Bullet With Butterfly Wings" by The Smashing Pumpkins. My friend Mike had the record on and I...
The Sunday CD Project.: General Ghost — If, Then →
sundaycdproject: The second EP from the two-piece is just as good as their first, if shorter, and doubly impressive considering it's their second release this year. Admittedly, the later tracks to tail off a little bit, which their counterparts on Give Me To The Waves did not, but the shameless folk… Thanks!!
Watch
nownowband: If you missed this yesterday, the full video from our Audiotree session has been uploaded. We had so much fun, hope you enjoy it! Big thanks to everyone at Audiotree for having us, it was seriously a blast. I just like this
Natalie Taylor: Guys, I would love to hear more... →
natalietaylormusic: Guys, I would love to hear more stories from you! Thanks so much to the ones who have already shared with me and let me into their lives that way! It's such an inspiration, and new songs are flowing like never before, So thank YOU. Also, it did turn into an advice column :o/ (sorry about that!)… The songs are so good! Keep this goin!
What's Eating Gilbert: Chad Gilbert To Release New... →
New Found Glory guitarist Chad Gilbert will release a new 7" under his What's Eating Gilbert project on June 19 via Paper + Plastick Records. The two-song 7", entitled The Nashville Session, is the fourth release from What's Eating Gilbert. The Nashville Session, which will be… Excited about this! Got to co-produce it with Chad. Had lots of fun with friends (not an app)! 
Watch
yelyahwilliams: nownowband: We're super excited to tell you that our video for "Thread" just premiered via MTV! Go take a few minutes to check it out. The biggest thanks to Picture Machine Productions for working with us on this <3 love, nn In the most serious way…. I just teared up so hard watching this… It's the craziest feeling seeing friends in bands achieve goals and get to places...
Watch
natalietaylormusic: Hey guys! So here is a short little vid of my new song Hurricane. I wrote this with my preshy friend Hayley and the recorded version will be out soon!! Also, sorry this wasnt recorded on an amazing camera 0_o haha Love yall! Also, I unfortunately did not wash my hair after recording this vid 0_o Man!
natalietaylormusic: Merry Christmas everyone!!...
generalghost: The Gospel - General Ghost E:-)
Natalie Taylor on BlogTV! →
natalietaylormusic: Hey guys! As some of you know, a couple of years ago, I used to do blog shows ALL the time! Well, they were A LOT of fun and I miss those days dearly! :( SO I am starting them up again! I have a new account, I'm going to play some new music and some old music and anything else you wanna hear! I want the fans who don't know me, to have a chance to get to know me, and I want...
natalietaylormusic: Queen/David Bowie 'Under...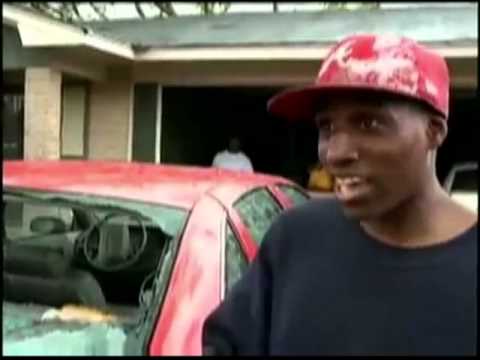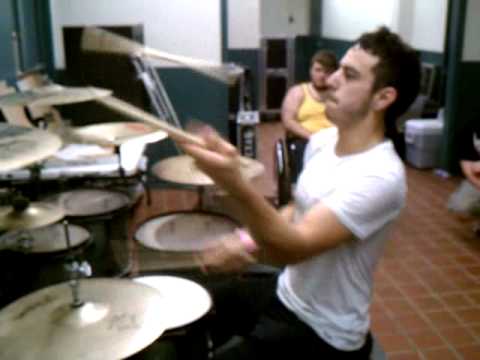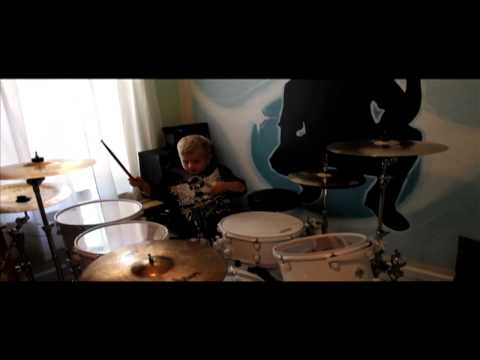 natalietaylormusic: Hey y'all! Here's another...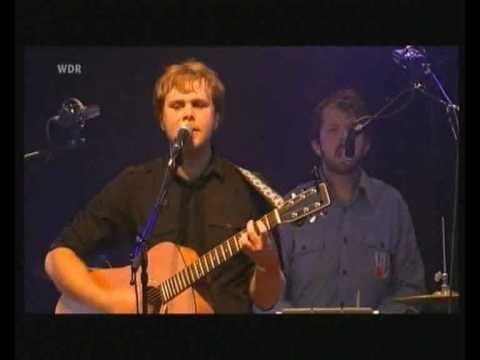 Watch
birdnest: AJ:  A few weeks ago there was a snow storm in Nashville.  My friend Jon suggested that I should film some of the snowfall throughout the city.  It was around 2 am - which in hindsight does not seem like a bright idea.  I drove around Nashville with my camera capturing all this footage.  I had trouble scheduling someone to write music for the piece, so I decided to write something on...
An Atheist Professor of Philosophy was speaking to...
Professor: You are a Christian, aren't you, son?
Student: Yes, sir.
Professor: So, you believe in God?
Student: Absolutely, sir.
Professor: Is God good?
Student: Sure.
Professor: My brother died of cancer, even though he prayed to God to heal him. Most of us would attempt to help others who are ill. But God didn't. How is God good, then? Hmm?
(Student was silent)
Professor: You can't answer, can you? Let's start again, young fella. Is God good?
Student: Yes.
Professor: Is Satan good?
Student: No.
Professor: Where does Satan come from?
Student: From.. God.
Professor: That's right. Tell me son, is there evil in this world?
Student: Yes.
Professor: Evil is everywhere, isn't it? And God did make everything. Correct?
Student: Yes.
Professor: So who created evil?
(Student didn't answer)
Professor: Is there sickness? Immortality? Hatred? Ugliness? All these terrible things exist in the world, don't they?
Student: Yes, sir.
Professor: So, who created them?
(Student had no answer)
Professor: Science says you have 5 senses you use to identify and observe the world around you. Tell me, son.. have you ever seen God?
Student: No, sir.
Professor: Tell us if you have ever heard your God.
Student: No, sir.
Professor: Have you ever felt your God, tasted your God, smelt your God? Have you ever had any sensory perception of God, for that matter?
Student: No, sir. I'm afraid I haven't.
Professor: Yet you still believe in Him?
Student: Yes.
Professor: According to empirical, testable, demonstrable protocol, Science says your God doesn't exist. What do you say to that, son?
Student: Nothing. I only have my Faith.
Professor: Yes, Faith. And that is the problem Science has.
Student: Professor, is there such a thing as Heat?
Professor: Yes.
Student: And is there such a thing as Cold?
Professor: Yes.
Student: No, sir, there isn't.
(The Lecture Theatre became very quiet with this turn of events)
Student: Sir, you can have lots of heat, even more heat, superheat, mega heat, white heat, a little heat or no heat. But we don't have anything called cold. We can hit 458 Degrees below Zero which is no heat, but we can't go any further after that. There is no such thing as cold. Cold is only a word we use to describe the absence of Heat. We cannot measure cold. Heat is energy. Cold is not the opposite of heat, sir, just the absence of it.
(There was a pon-drop silence in the Lecture Theatre)
Student: What about darkness, Professor? Is there such a thing as darkness?
Professor: Yes. What is night if there isn't darkness?
Student: You're wrong again, sir. Darkness is the absence of something. You can have Low Light, Normal Light, Bright Light, Flashing Light… But if you have No Light constantly, you have nothing and it's called Darkness, isn't it? In reality, darkness isn't. If it is, You would be able to make darkness darker, wouldn't you?
Professor: So what is the point you are making, young man?
Student: Sir, my point is, your Philosophical Premise is flawed.
Professor: Flawed? Can you explain how?
Student: Sir, you are working on the Premise of Duality. You argue there is Life and then there is Death, a good God and a bad God. You are viewing the concept of God as something finite, something we can measure. Sir, Science can't even explain a thought. It uses electricity and magnetism, but has never seen, much less fully understood either one. To view death as the opposite of life is to be ignorant of the fact that death cannot exist as a substantive thing. Death is not the opposite of life, just the absence of it. Now tell me, Professor, do you teach your students that they evolved from a monkey?
Professor: If you are referring to the Natural Evolutionary Process, yes of course, I do.
Student: Have you ever observed Evolution with your own eyes, sir?
(The professor shook his head with a smile, beginning to realize where the argument was going)
Student: Since no one has ever observed the Process of Evolution at work and cannot even prove that this process is an on-going endeavor, are you not teaching your opinion, sir? Are you not a Scientist but a Preacher?
(The class was in uproar)
Student: Is there anyone in the class who has ever seen the Professor's brain?
(The class broke out into laughter)
Student: Is there anyone here who has ever heard the Professor's brain, felt it, touched or smelt it? .. No one appears to have done so. So, according to the established Rules of Empirical, Stable and Demonstrable Protocol, Science says that you have no brain, sir. With all due respect, sir, how do we then trust your lectures?
(The room was silent. The Professor stared at the student, his face unfathomable)
Professor: I guess you'll have to take them on Faith, son.
Student: That is it, sir.. exactly! The link between man and God is Faith. That is all that keeps things alive and moving!
----------------------------------------------------
That student was Albert Einstein.
Brilliant.
Beautifully done.
----------------------------------------------------
wow, this was really albert einstein? had no idea he if believed in anything at all. when stories become about real people don't they hit so much harder?
natalietaylormusic: Just wanted to share a new...
Watch
birdnest: AJ:  For the second video I took footage from my first shoot with my new camera.  I was trying to capture my friends hanging out and was going to send it into the One Day On Earth project.  Just like I had done with the first video, I gave myself one day to edit a story together and then gave the footage to Joey to write a score.  This one has an interesting mood about it. Joseph:...
I wrote a song a few weeks ago with one of my best...
Watch
birdnest: AJ: I approached Joey as the first person to work on this project because I felt that he and I were both in a similar mindset when it comes to our creativity.  I was frustrated because I felt I wasn't creating anything worth watching and I was looking for ways to break out of old habits.  I stumbled across some footage I had shot earlier in the summer with a terrible camera I stole...